This blog will really get under way in a few weeks when I'm all set up in Aberdeen. At this point, however, I'd like to offer a brief introduction of myself and the intention of this blog in order to orient future readers to my theological background.
My name is Adam Nigh (hence the blog title). I am a theology student and this is a theology blog. For friends of the Nighs who want to catch up on our adventure in Scotland but are bored to death by the cumbersome profundities dispensed here, my wife Rachel has a
blog
you might like a bit better.
A bit of an introduction of my self: I am a father of two and a husband (of one). I have grown up and lived almost my whole life in the Santa Cruz, California area, a "weird" (liberal) beach and college community. I got my BA in
Biblical and Theological Studies from Bethany College (now its Bethany University?) in 2002 and just finished my MA in the Theology from Fuller Seminary at the Northern California campus in Menlo Park. From 2002 through 2009 I was a Bible teacher at
Monte Vista Christian High School
. 5 days from now, I and my family will be traveling to Aberdeen, Scotland, where I'll be doing my PhD at
King's College
, University of Aberdeen, in Systematic Theology under Dr. John Webster.
My theological background is a little complicated. My church home since I was born is
Twin Lakes Church
in Aptos, California, a fairly large seeker-sensitive conservative Baptist church.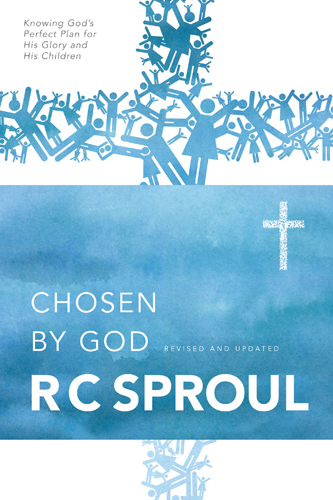 Early in college, whilst a business major, I discovered Reformed theology in the form of the book
Chosen by God
by R. C. Sproul while I was working stocking books at a local Christian bookstore. This triggered a major reading frenzy, mostly of Sproul, but also John Piper and a few others. I had been struggling with my conceptions of the tension between divine sovereignty and human freedom since high school and hadn't encountered any satisfying answers or even discussion of the topic until then. I promptly became a vocal and belligerent "5 point Calvinist", arguing with all my friends and family.
I soon decided to switch majors to study the Bible and theology. At that point, I was married with no kids, but we didn't want to move away from the Santa Cruz area. I knew there
was a Christian college nearby (
Bethany
), but I didn't even know where it was. Being that it was Pentecostal (AOG), I was hesitant as a good Baptist, but I went anyway. Virtually everything about my theology and spirituality was under attack at Bethany. My conservative Baptist background was unpopular with the highly experiential charismatic spirituality of the students, and all forms of Reformed theology (with the slight exception of Barth) were despised by all of my professors. My professors seemed to like me ok anyway since I was one of the rare students there who did their homework.
After graduating from Bethany, I spent 7 years as a high school Bible teacher and 6 as a masters student at Fuller. This was a time of more gradual, though no less significant and radical theological change for me. For the first half of this period, I was growing more and more influenced by the emerging church movement and my theology accordingly grew
soft and squishy
. After having repressed intuition and sentiment when I first became a "Calvinist", I now began to put reason in the back seat and let sentimentality run rampant in my theology. I read Donald Miller and Brian McLaren with bright eyed enthusiasm about how palatable the gospel could be made to our oh so spiritual postmodern culture.
In the last three years or so of that period, however, things started to change again. First of all, I took a course on christology by the late great Ray Anderson who introduced me to T. F. Torrance.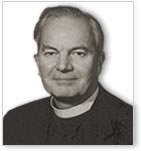 Reading Torrance's
The Mediation of Christ
woke me up with a shock. Here was a robust, christocentric Reformed theology quite openly critical of the doctrine of limited atonement (I didn't even know that was possible!), but not lapsing into sentimentality in critique of harsh doctrine. Torrance was rigorously holistic, taking the hypostatic union of the divine and human natures of Christ as the starting point for all Christian thinking. This holism also brought back together mind and heart in my own theology, rooting love of God and of his image bearers in the profound rationale of God's love for us in the incarnation. I was hooked.
The other major influence on my theology in the last couple of years has been a reading group, called the Moot, made up mostly of other teachers at Monte Vista. Most of these guys go to a local Christian Reformed Church and are fairly hostile to the emerging church and postmodern Christian movements. This has had a healthy balancing effect on my thought. In all honesty, my theology was strengthened and challenged to grow more there, reading theologians as diverse as Eugen Rosenstock-Huessy, David B. Hart, and G. K. Chesterton, and paying no tuition, I might add, than in the seminary classes I was paying more than $1,000 each for.
That pretty much brings us to the present. I guess I would now describe myself as a Baptist with significant Reformed leanings. I am very much looking forward to continuing my theological development in Aberdeen. I have been spending this summer reading more Torrance, John Webster, Athanasius, and Calvin. I'm thirsty for more. My current chief theological interests which I plan to devote myself to in my doctoral work are christology, doctrine of Scriputre, and the relation between the two as Word of God. Expect several future posts on these topics.